SPECIAL RIMINI FOR MOTHERS IN MAY WITH FREE CHILDREN
AMAZING OFFER FOR ALL MOTHERS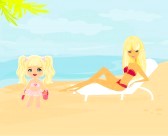 MOTHER AND CHILD OFFER FREE FOR THE ENTIRE MONTH OF MAY.


Stay in BED AND BREAKFAST

6 NIGHTS € 150
7 NIGHTS € 160

Offer valid for our double room.

* The tourist tax, equal to € 2.00 per adult person per day.
CHILD FREE UP TO 10 YEARS, IN THE EVENT OF 2 CHILDREN, THE SECOND PAYS BREAKFAST ONLY.
VEDI TUTTE
SORRY BUT AT THE MOMENT THERE ARE NO OFFERS